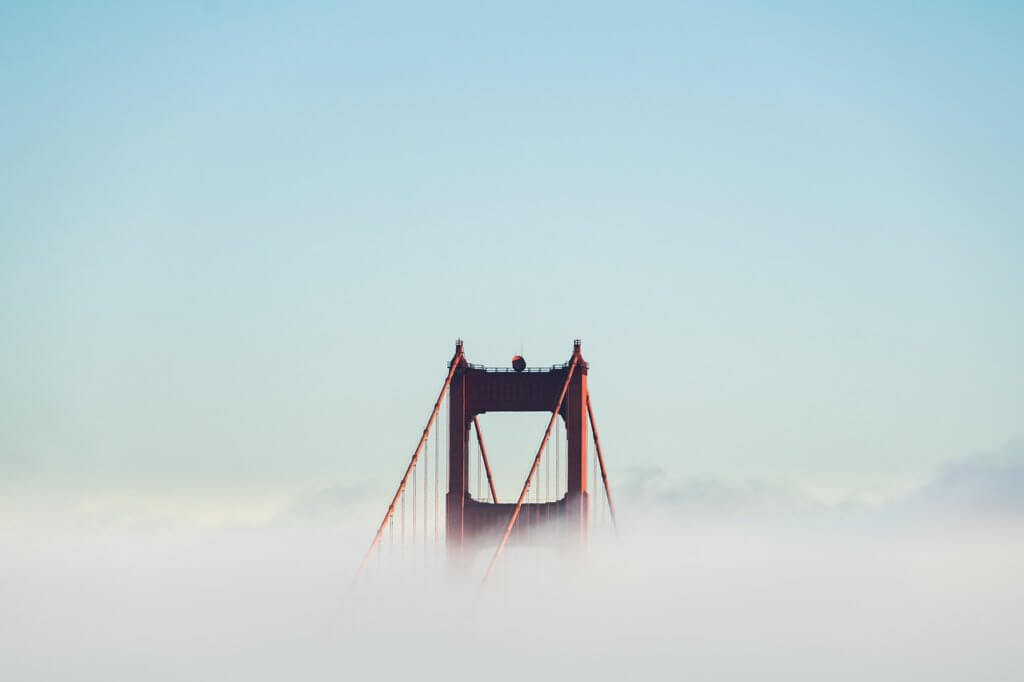 2019 was a big year for us at speech IRL. We formalized our graduate student training program, sponsored our first booth at PrideFest, created the initial draft of our 3Es stuttering framework, and moved into a brand spankin' new Michigan Ave office across from the Bean. We celebrated personal milestones on the team, including a wedding and our first speech IRL baby, Santi.

True to form, we are continuing to experiment, explore, and GROW. In particular directions. In particular, west.

That's right, friends. We are beyond excited to announce speech IRL West!

This summer, our fearless Director of Talent, Rachel Muldoon, will be heading out to the East Bay area to open our SECOND physical base for speech IRL. Rachel is a longtime core member of the speech IRL team, with a deep passion and commitment to the values and practices of the work that we do. She will use her expertise in professional speech therapy, business communication, and organizational training and development to offer all the same services as our Chicago office, while creating a new home base with a distinctly California flair.

speech IRL West will officially open in August, but we are well underway in the meantime. Here to tell you more is Rachel, Director of speech IRL West!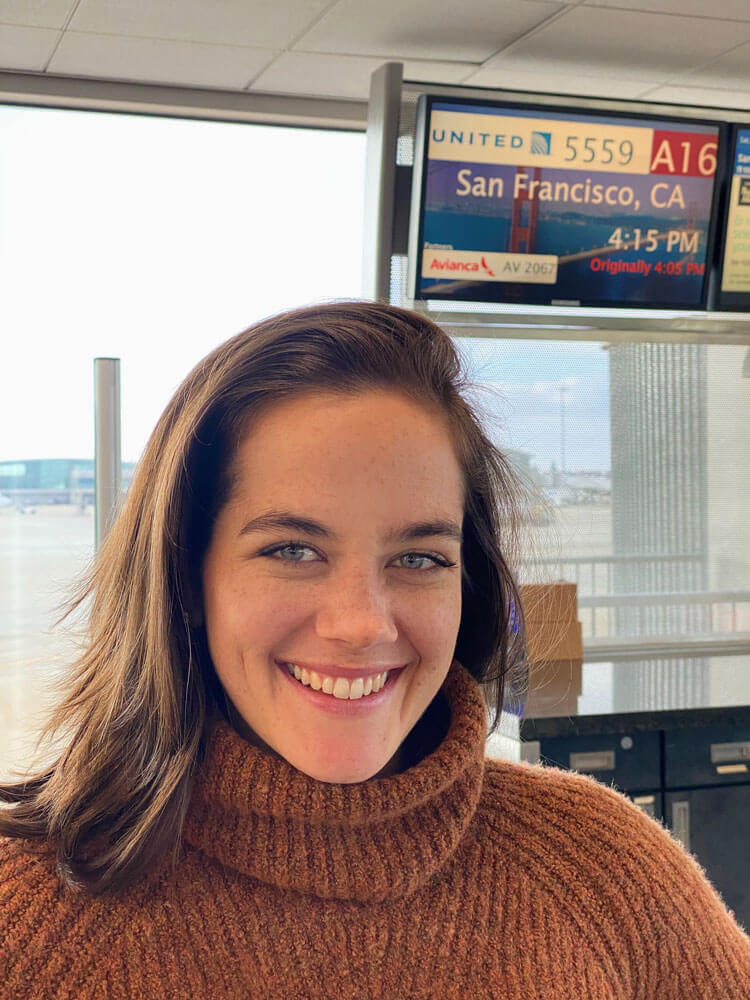 How does speech IRL West connect to speech IRL? What's new, what's the same, what's different?
Expanding our company to a completely new environment with different wants and needs will be challenging. It will take courage, perseverance and self-compassion - coincidentally the same values that we encourage to our clients! Making this move is an opportunity for speech IRL to continue to put these values into its own practice, self-assess the impact, and learn from the experience. Modeled from our original Chicago structure, we will offer individual and group therapy, as well as corporate training options.

For now, I will be the only member of the team physically located in California. My long-term vision is to build the team out West, where I hope to offer some of our additional services such as transgender voice therapy. I also hope to engage with and learn from YOU, California, to better understand your different needs. This continuous conversation and reflection will guide the evolution of speech IRL West so we can thrive by best serving our clients.
What areas of CA will speech IRL be servicing?
speech IRL West is excited to be located in the East Bay, providing in-person speech therapy services as far north as Berkeley, as far south as Fremont, and as far east as Mountain House. We also offer telepractice options to all residents of California. Our corporate facilitation, training, and consulting services are already available nationwide, but a California office will allow us to provide stronger local support for CA-based firms and improve our own contextual understanding of their geographic communication culture.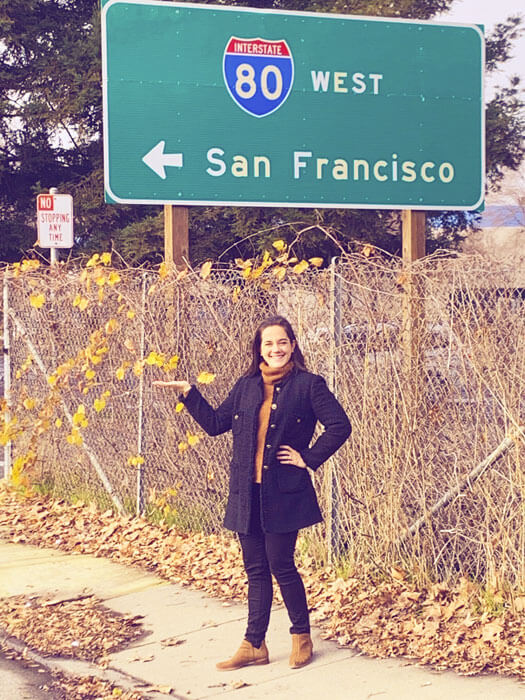 What services will be offered?
speech IRL West will offer the same speech, language, stuttering, social communication, and business communication coaching services as our Chicago location. I'm a certified bilingual Spanish-English speech-language pathologist, so services will be available in both languages.

While our corporate communication training and D&I/culture consulting services are already available nationwide, we're excited to have a more local presence in the northern California tech and business hubs. Many of our corporate clients use us as a "business therapist", requesting brief as-needed meetings and ad-hoc facilitations. This type of relationship really benefits from close geographic access, and we're really excited to move that access beyond Chicago.

As a certified yoga instructor, I am especially passionate about incorporating a degree of mindfulness into each of my communication services. My goal is to help my clients explore their communication strengths and weaknesses while encouraging and guiding them to develop a deeper understanding of how they think and function. A more holistic understanding of their mind and thought processes can lead to increased confidence, self-awareness, and independence in their communication journey.

On the subject of mindfulness, I will also be offering a Mindful Communication 5 week series to companies in the Bay Area. This course will be available for small groups (3-6 people at a time) of professional teams to explore the mental-emotional connections to communication, and access the ability to communicate effectively during moments of mental-emotional strain (e.g., anxiety, stress, etc).
What excites you most about speech IRL West?
This move is exciting for me, both personally and professionally. I am energized by the opportunity to develop not only as a speech-language pathologist, but also as an entrepreneur. I am very passionate about speech IRL's philosophy of coaching honest, functional, and individualized methods of communication. We have begun to make a difference in the lives of individuals and company teams mainly in Chicago and the East Coast. This move will be an opportunity to expand our services, reach more people, and talk about our methodologies to individuals and companies nationwide. California, specifically, is a hub for conversation and innovation and I hope that through our work here we can continue to make a positive impact on how people listen, how people speak, and how we all build relationships. In short, at speech IRL West, we want to do our small part to make the world a more empathetic and understanding place.

speech IRL has a unique, revolutionary vision for communication growth. Much of traditional speech therapy focuses on rote learning and repetition. Traditional therapy says, "You can't express your thoughts? Let's drill sentence structure." Or, "You stutter when you talk? Let's practice speaking slowly and taking deep breaths." Instead, we believe in teaching our clients about how their brain, body and mind work together. We explore the psychology of communication, and how our relationships are built on values, risk, and, in the end, some minor drill work. It has been an honor to work alongside and learn from my team here in Chicago over the past few years. Now I feel the privilege of bringing our methods and our vision to a new part of the country, to spread the word far and wide.

On a more personal level, I am excited to trade in our Chicago winters for California sunshine. Although my extended family is from California, I have never lived there personally! I am thrilled to explore such a beautiful state with my husband and our 11 month old son. We will happily accept any weekend trip suggestions!
This is awesome! When can I hang out with you???
speech IRL West will officially be open in August 2020, coinciding with my move out there. But we have a bunch of visits planned to get things going, and would love to see you!

Katie, Courtney, and I will be at the CSHA Convergence 2020 Convention from March 18-20 in Anaheim, CA. Katie and Courtney will be co-presenting their 3Es stuttering therapy model, and all three of us will be at the convention to get to know the CA SLP community. You can find us at our session Thursday afternoon at the convention, or message us on social media (@speechIRL on Facebook, Instagram, and Twitter) to connect!

If you'd like to set up a time to meet with us, e-mail me at rachel@speechIRL.com.

We'll be posting more updates as August approaches and once we're officially set up this fall. Stay tuned!