I am excited to announce that as of June 2014, speech IRL is now an approved SpeechEasy provider. If you are interested in a SpeechEasy evaluation or need a check-up for your current SpeechEasy device, these services are now available at my office. 
Information about SpeechEasy and pricing options can be found on the SpeechEasy website. Below is my own personal take on answers to some basic questions.
What is SpeechEasy?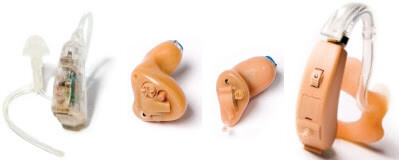 SpeechEasy is a small hearing-aid-like device that is worn in one ear. It alters the sound coming into this ear, providing delayed auditory feedback (DAF) and frequency altered feedback (FAF). This type of altered auditory feedback has been proven to be a fluency-facilitating context for individuals who stutter (similar to such phenomena choral speech, masking, singing, etc.).
Does SpeechEasy cure stuttering?
No. SpeechEasy is not a quick fix, "snake oil", or cure for stuttering, and is not intended to be approached in this way. Many users continue to stutter even when using the SpeechEasy device. This device should be considered a tool, just like any traditional speech therapy technique, that assists with management of stuttering. Success with a SpeechEasy depends on the same principles as success with typical therapy: motivation, awareness, and practice.
SpeechEasy uses principles of altered auditory feedback to facilitate easier, more fluent speech. While stuttering may still be present, severity and tension are often mitigated by the device. SpeechEasy will not make stuttering go away, but it makes talking easier.
How much does it cost?
Similar to hearing aids, SpeechEasy costs range from $2500-$4500 depending on the model and service requirements. SpeechEasy offers a number of financing options and programs to make the device accessible from a cost standpoint. More information about pricing and payment options is available on the SpeechEasy website.
Payment for the device itself is handled directly between the consumer and SpeechEasy company. Evaluation and therapy session fees are set by individual speech-language pathologists and are payable to the therapist directly.
What is the process?
If you are interested in a SpeechEasy device, the first step is to be evaluated by a trained SpeechEasy provider. SpeechEasy evaluations are typically 3 hours long. The purpose of the evaluation is to assess whether or not SpeechEasy is a good match for you and how it will integrate into your communication goals. If the device works for you, your evaluating speech-language pathologist will send the specifications to SpeechEasy so your device can be manufactured. The manufactured device will be sent to your speech-language pathologist, who will schedule a second follow-up appointment. This appointment includes final calibration, instruction in caring for your device, and follow-up on device use and practice recommendations. Ongoing therapy using SpeechEasy is encouraged and always available.
Why are you offering SpeechEasy?
My personal philosophy about stuttering and therapy is that there is no one-size-fits-all solution, and what works for one individual may not work for another. As a therapist, my goals is to offer the widest variety of tools possible, and work together with individuals to determine the best fit for each speaker. SpeechEasy is a practical tool that provides great support for physical management of stuttering.
Ultimately, stuttering is complex, and the physical aspect is just the tip of our famous iceberg. SpeechEasy can relieve some of the physical components of stuttering, but true stuttering management requires addressing more than just surface speech behaviors. The makers of SpeechEasy recommend that the device be used in conjunction with holistic therapy, and this aligns with my personal beliefs and experiences with stuttering.
How do I learn more?