It's been over two weeks since ASHA wrapped up. I'm finally regaining control over the various loose ends (thank goodness for holidays!).
As stated in my earlier blog post, my goal at ASHA this year was to experiment with sketchnoting. I was extremely pleasantly surprised by both the overall experience and my resulting notes (especially given that I don't consider myself any kind of artist, unless stick figures count).
One of key premises of sketchnoting is that you release yourself from furiously taking notes, trying to capture every piece of information, and instead just draw what resonates most with you. At first glance, this sounds like you might miss a lot of information, or be too distracted by your drawing to follow the speaker.
I can vouch that the exact opposite was true for me during this conference. Sitting in a solid 16 hours of sessions, I was more engaged and feel I retained more information-- even fine details-- than ever before (which includes my 6.5 years of post-secondary education). Adding curlicues to my lettering or shading in a sketch seemed to facilitate a greater ability to tune in and internalize what I was hearing. And, I never really felt worried about "missing" anything. Everything just flowed and focused naturally.
I was also pretty pleased with how my sketches turned out, something I was very skeptical of going into the conference! I rifled through The Sketchnote Handbook in between sessions for ideas, and had fun becoming more adventurous with every session.
A key feature of sketchnotes, and something I committed to early on, is not stressing out about how skilled your drawings, how things are laid out, or how much information you're drawing. I let myself try out whatever came to mind, and there are definitely some cases where I'm not a fan of the results, but that's ok.
A few other benefits I discovered are as follows:
Traveling light: two sharpie pens, my Moleskine (I went with the traditional approach after all), and my Camelbak were all I carried with me
Reviewing is fun: I've re-read my notes tons of times since the conference, which is a big shift from the usual store-and-forget pattern
Sharing with others: sketchnotes make a great talking point, especially when sharing session takeaways with fellow SLPs
And finally: my sketchnote gallery for ASHA 2013! The gallery is presented in the order the notes were drawn, so you can see the evolution and experimentation with styles and patterns.
1012: Telepractice in Different Settings: Does It Matter Where You Are?
Presented by Cohn, Tindall, Golding-Kushner, Grogan-Johnson, Jakubowitz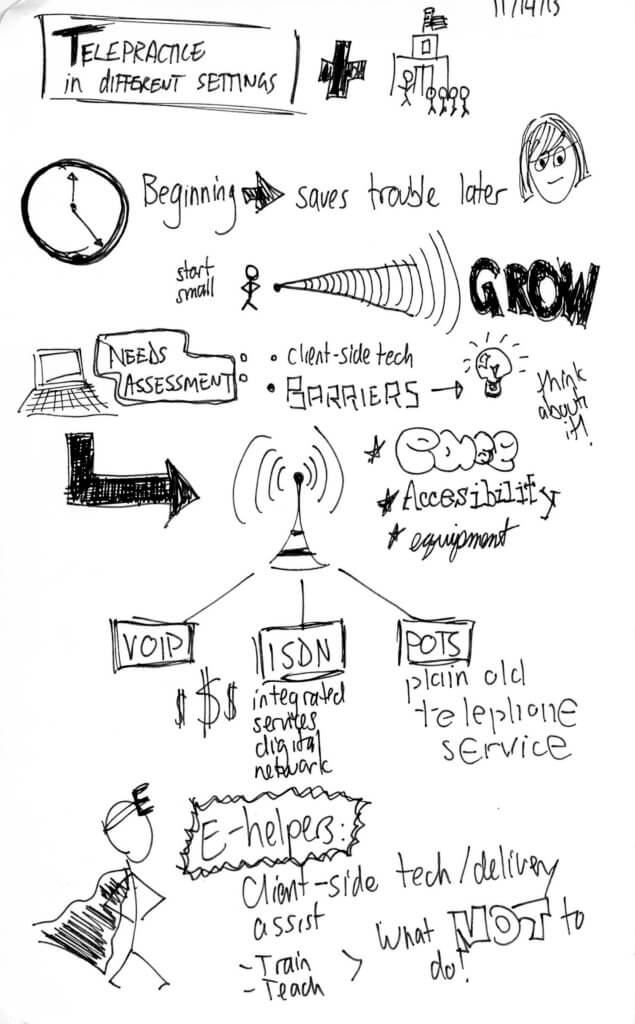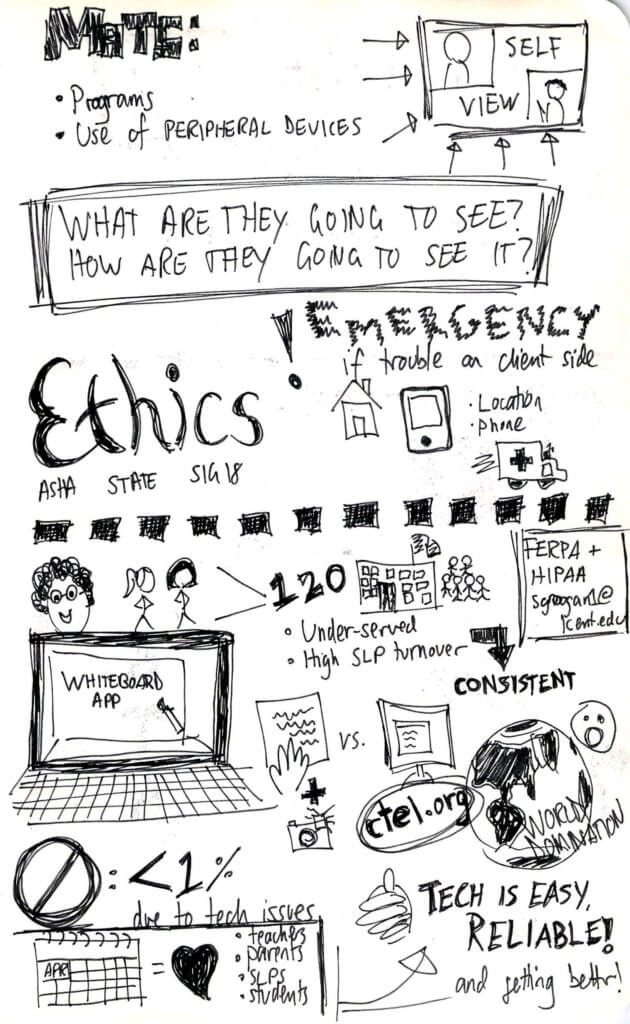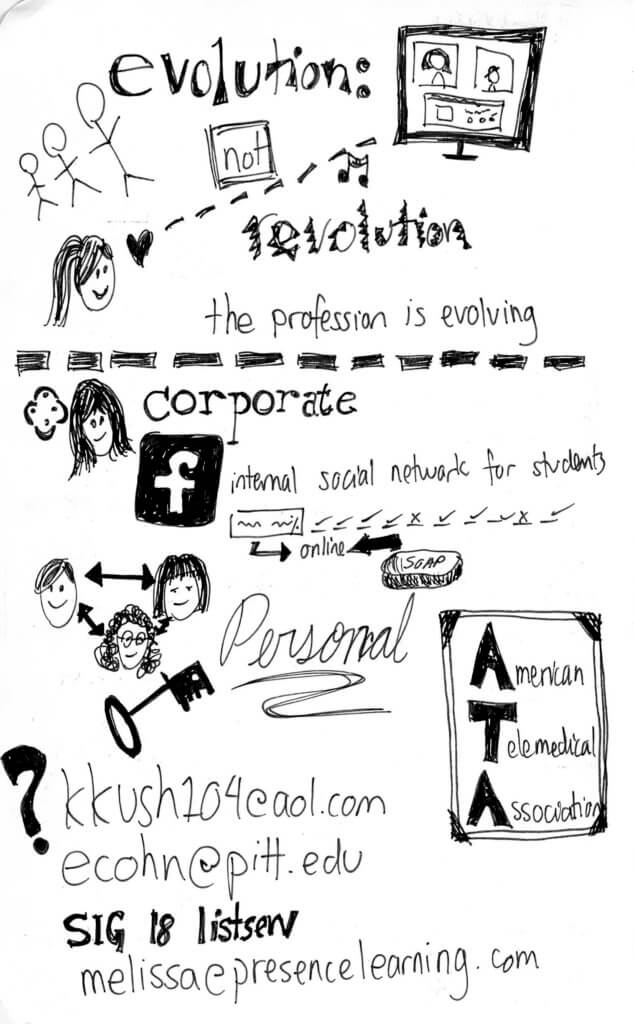 1062: Refusal of Service Provision: Is It Ever Ethical?
Presented by Deweber, Harten, Coles-White, Torres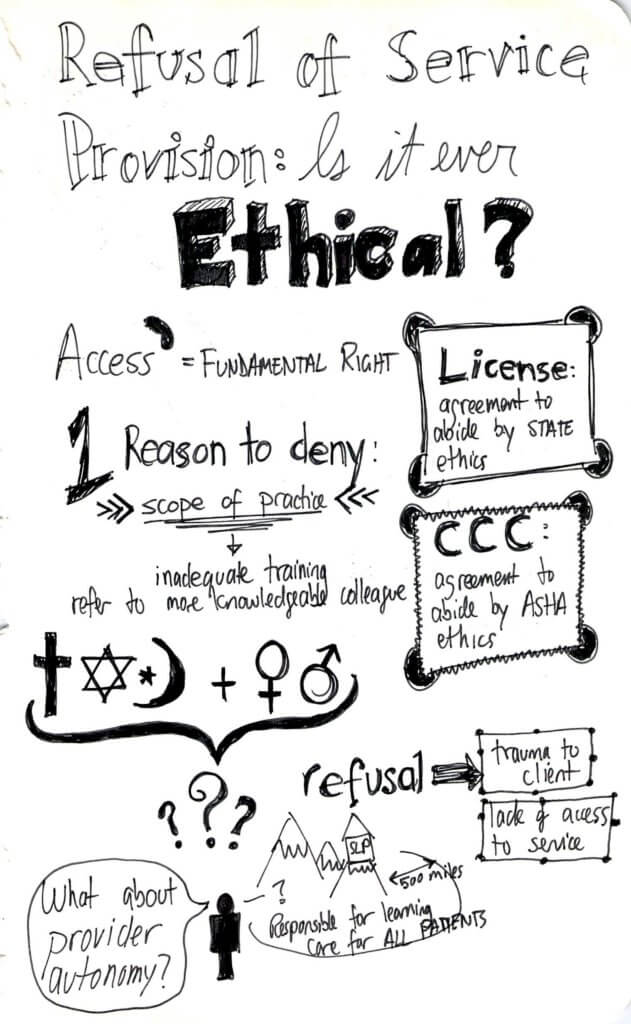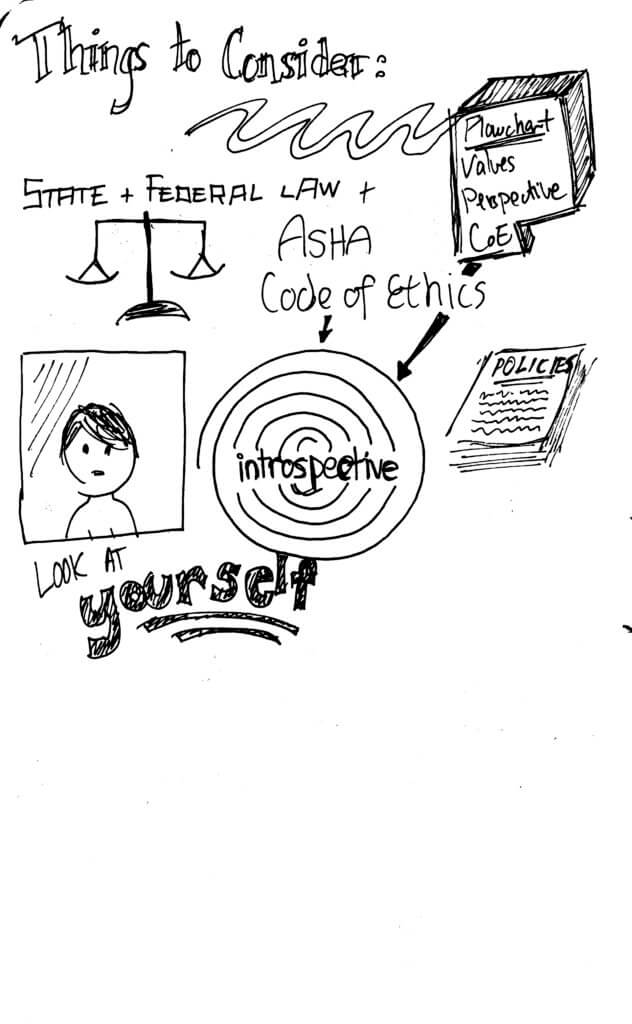 1106: New Evidence for a Neurodevelopmental, Epigenetic Theory of Stuttering: Implications for Researchers and Clinicians
Presented by Smith, Weber-Fox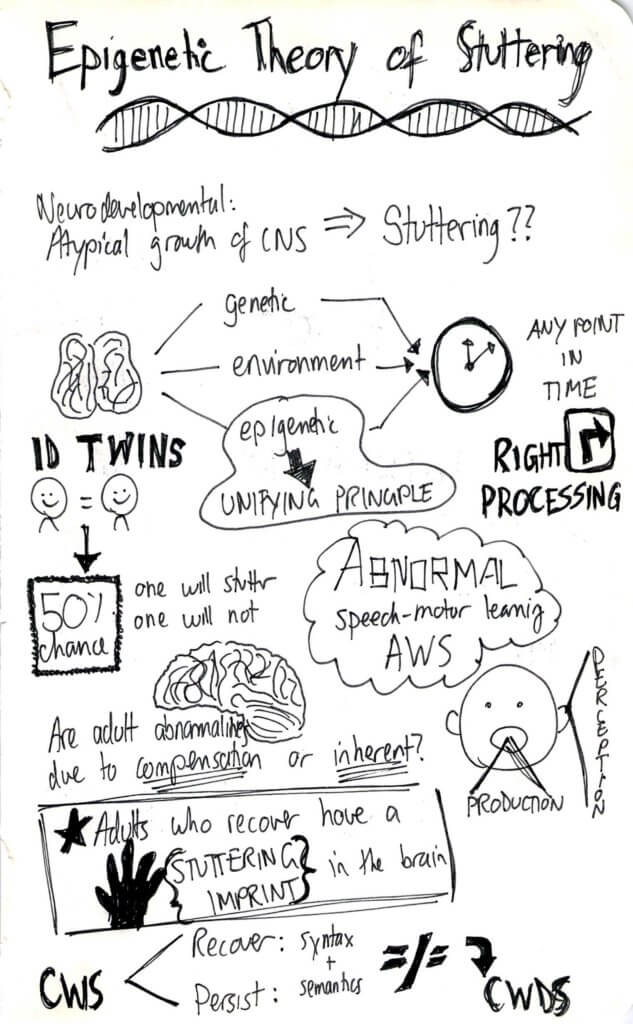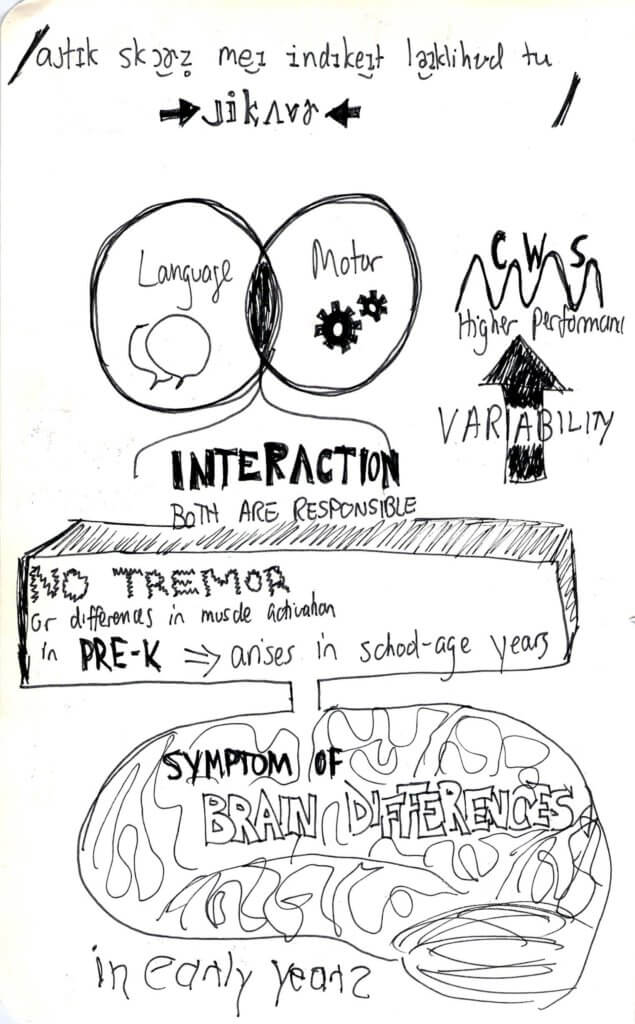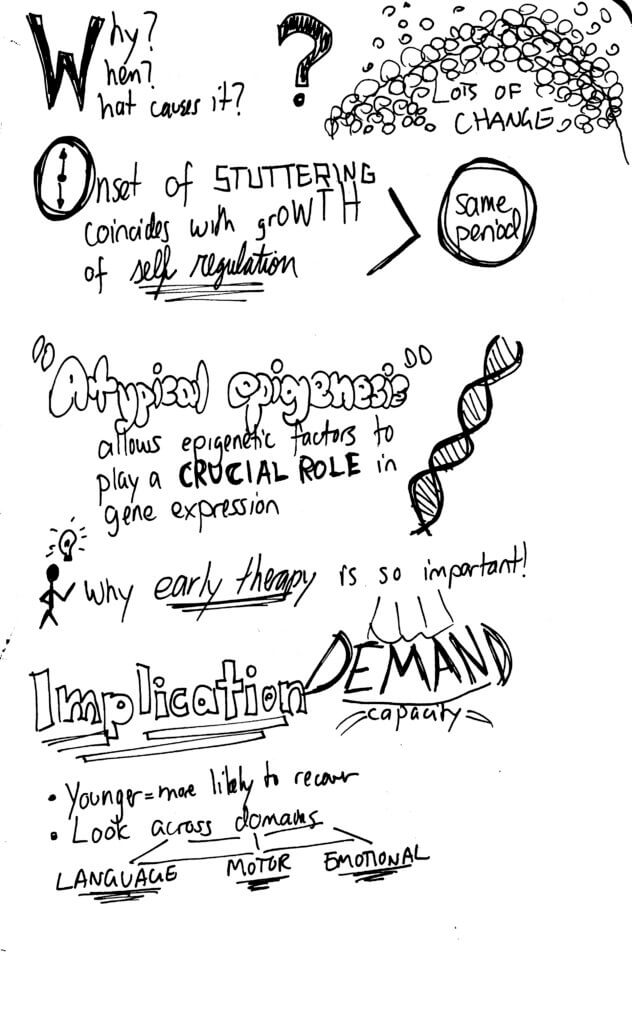 SC11: Acceptance and Commitment Therapy: Theoretical Underpinnings & Applications to Individuals Living With a Stutter
Presented by Georgescu, Palasik, Beilby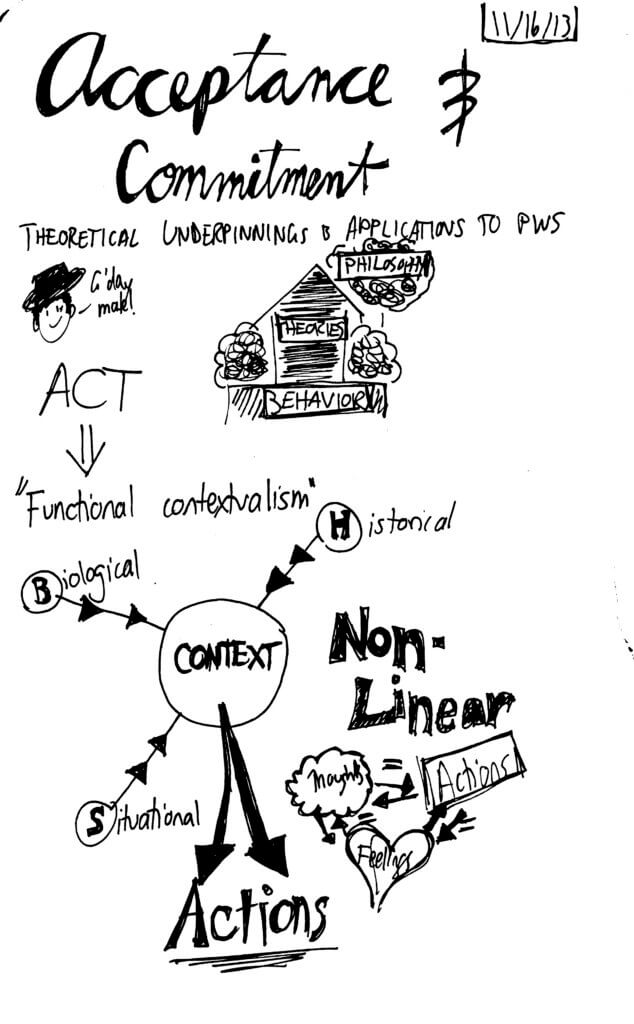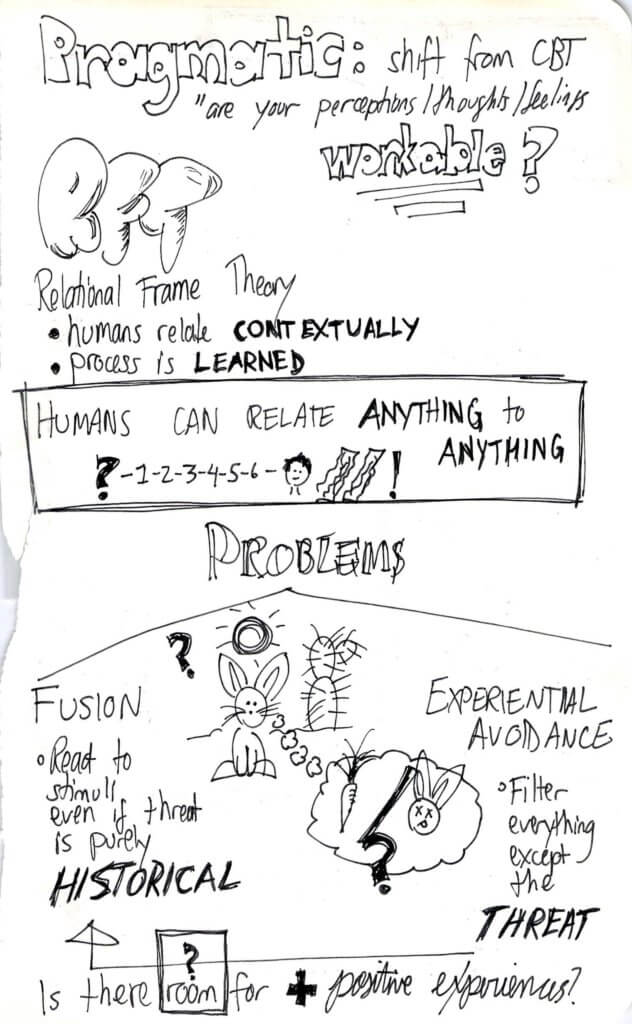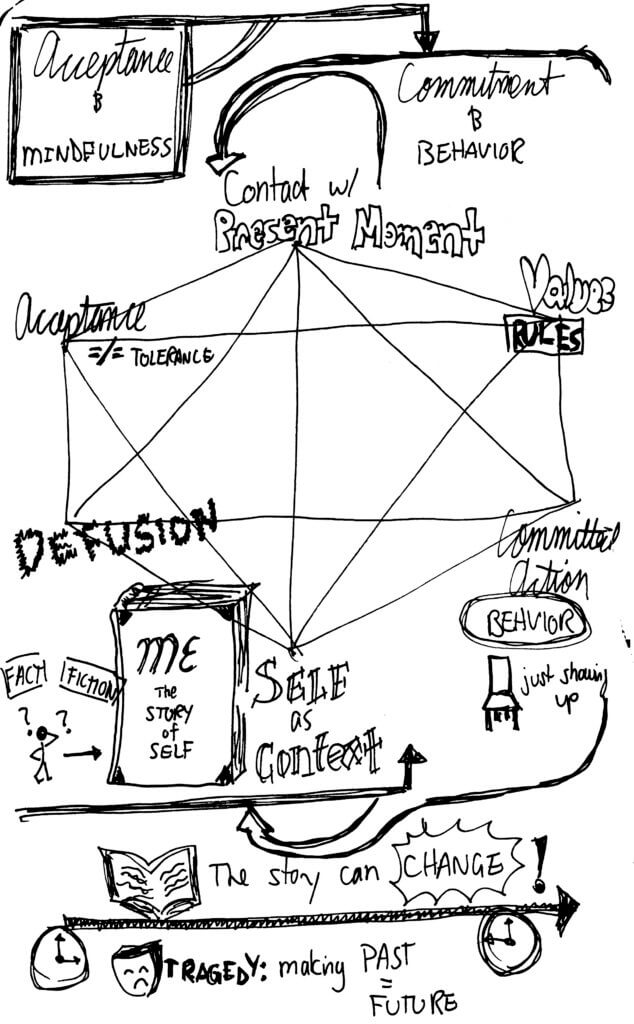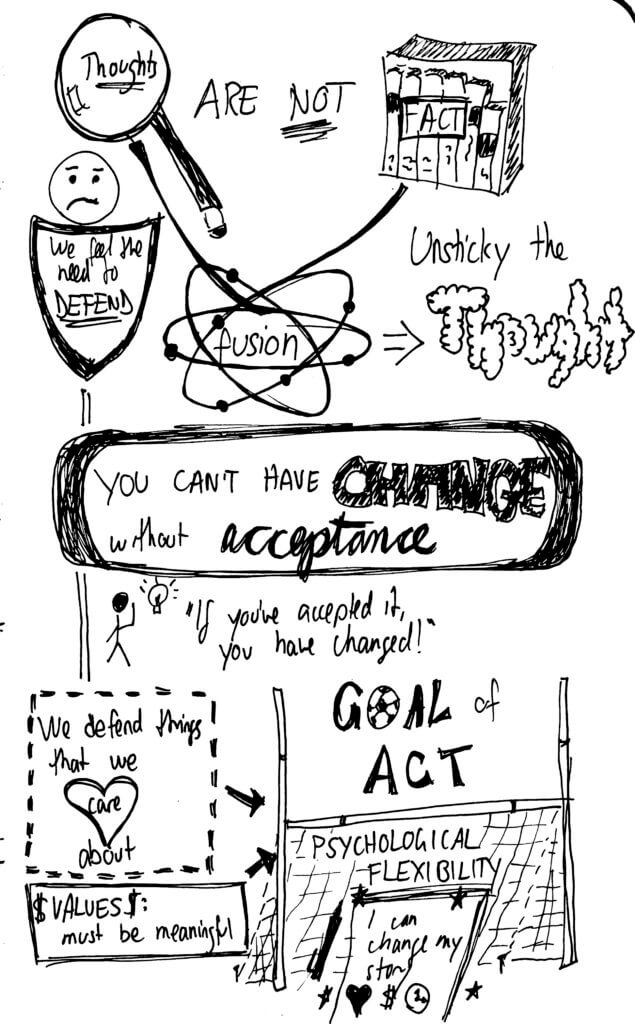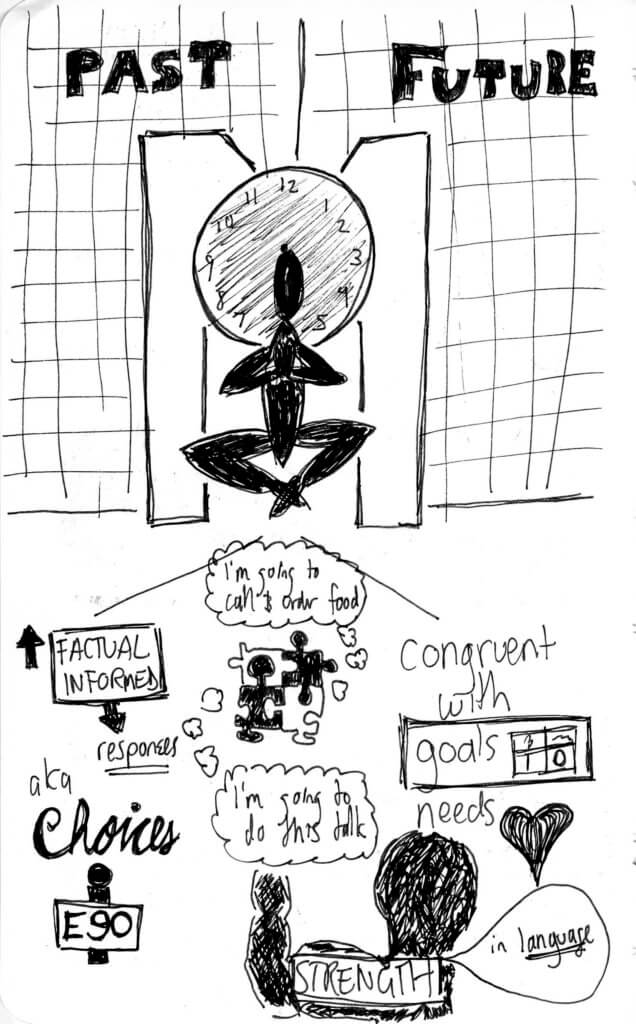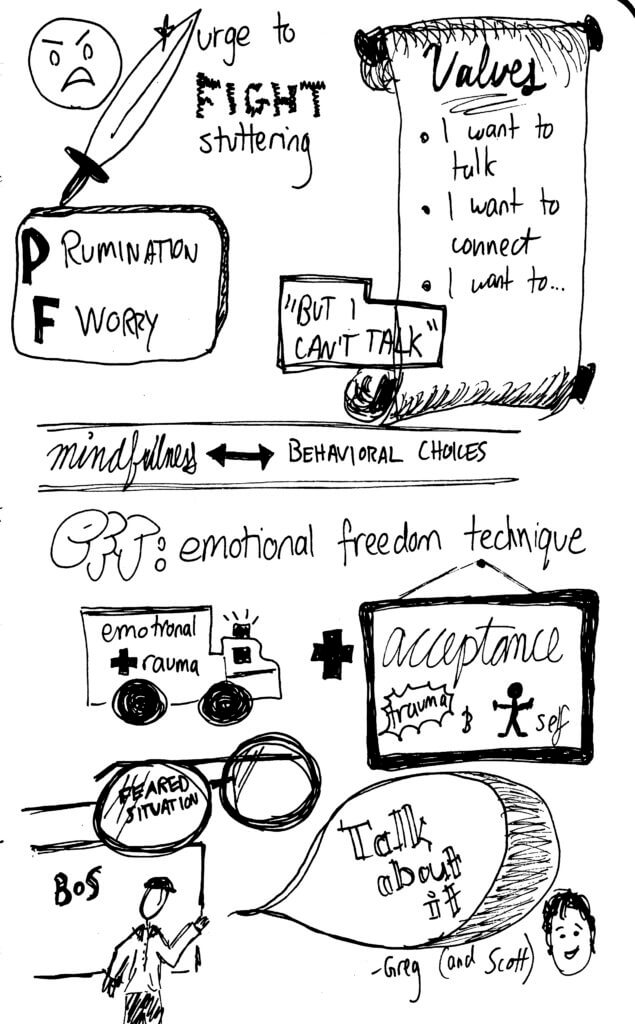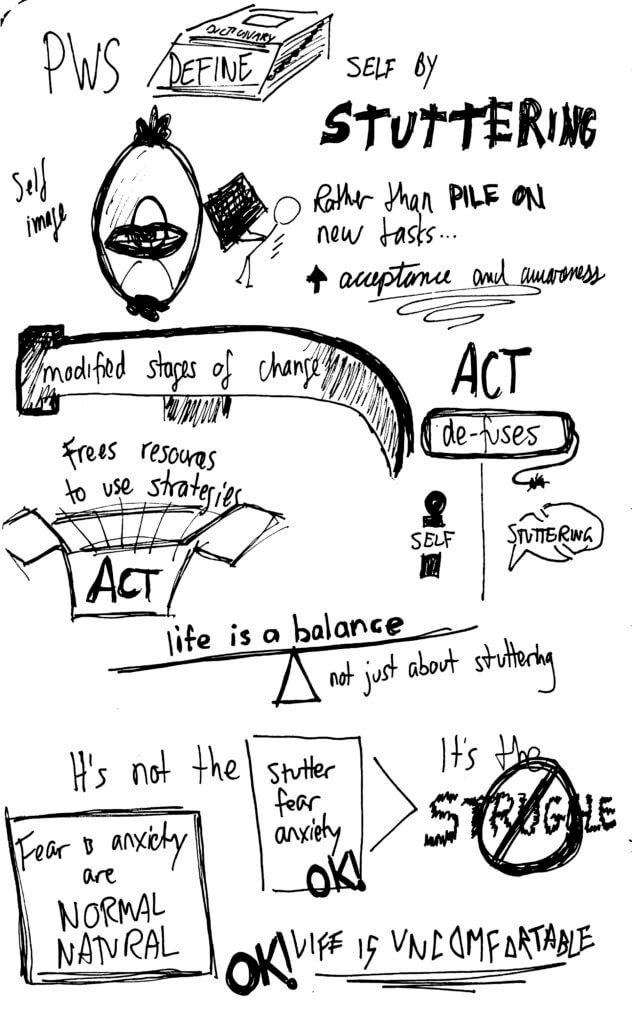 1395: Stuttering and Suicide: Our Experiences and Responsibilities
Presented by Kuster, Scott, Palasik, Gabel, Donaher, Healey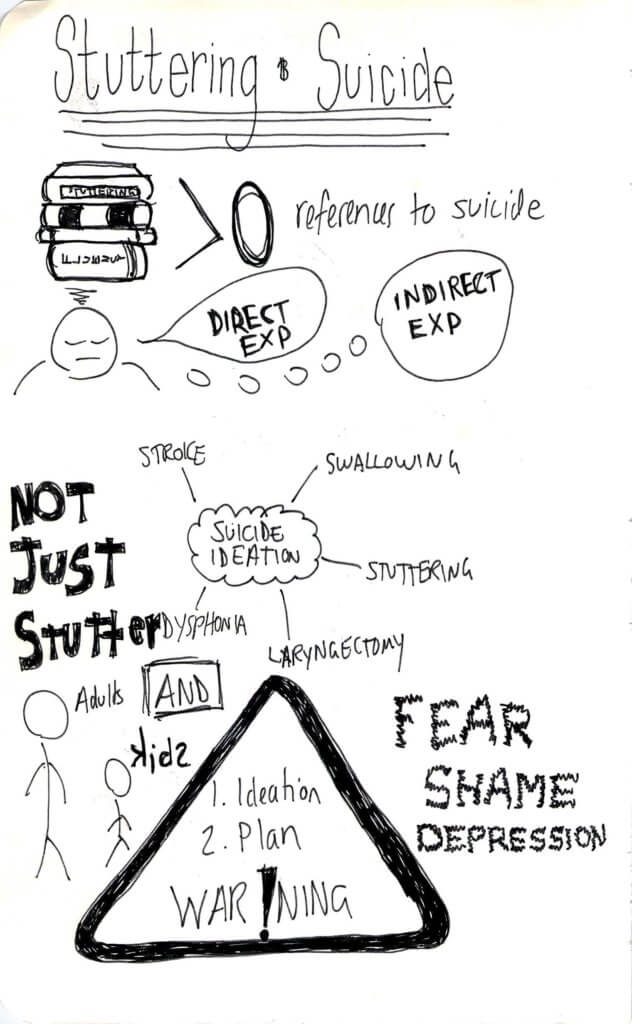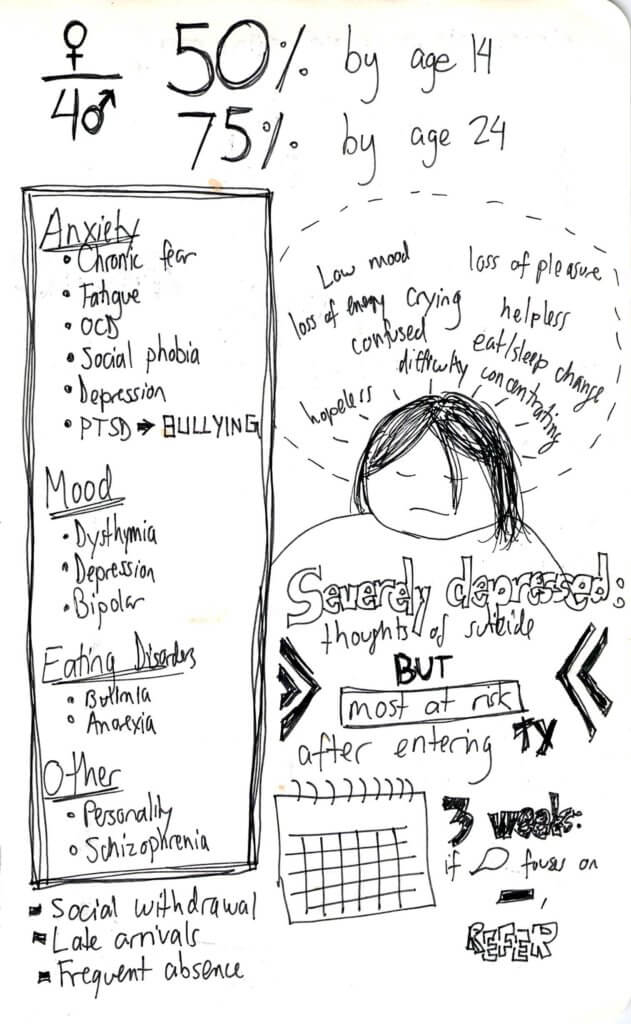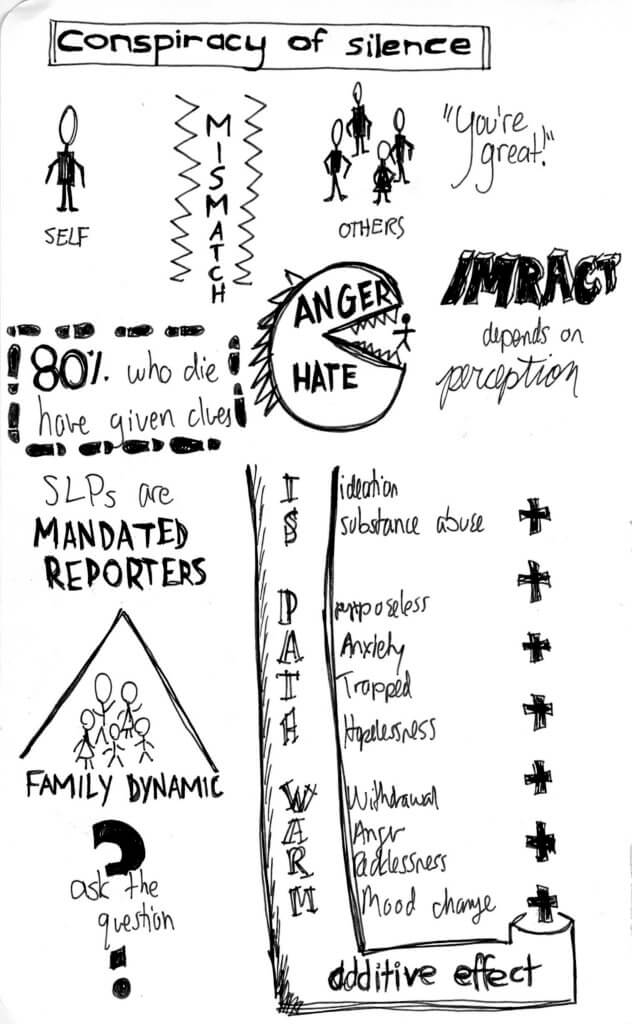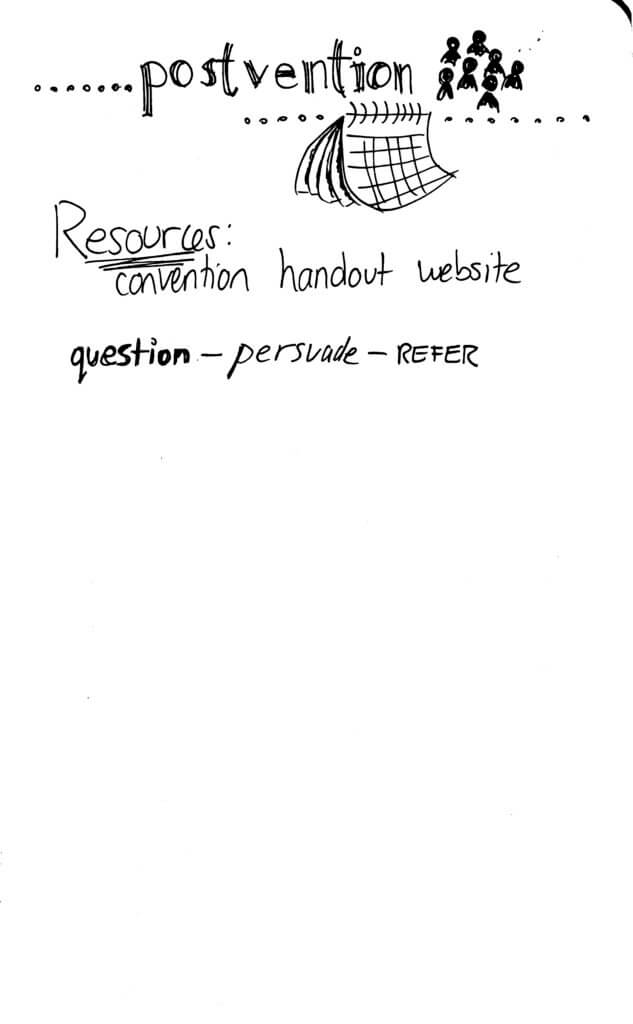 1488: The Use of Telecommunication to Promote Carryover in Stuttering Therapy
Presented by Tetnowski, Azios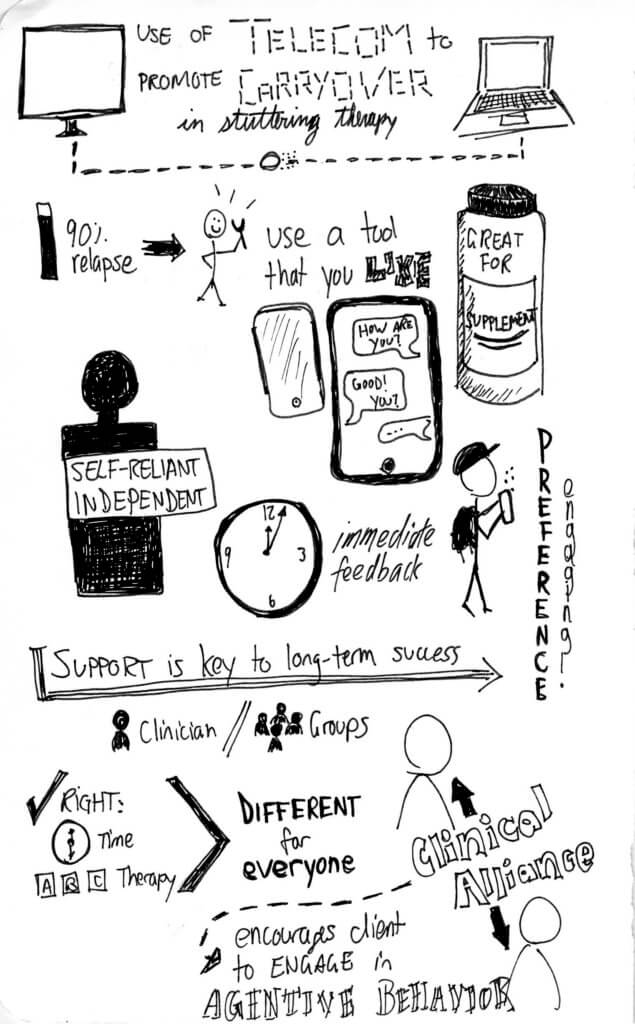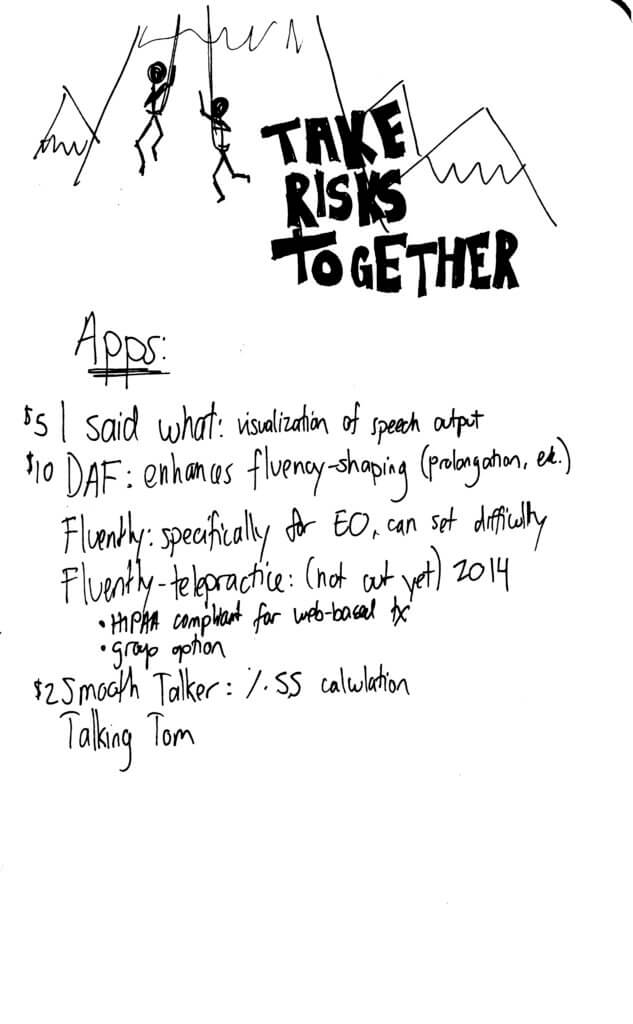 1616: Updated Perspectives on the Neural Bases of Stuttering: Sensory and Motor Mechanisms Underlying Disfluent Speech
Presented by Beal, Daliri, Loucks, Neef, Walsh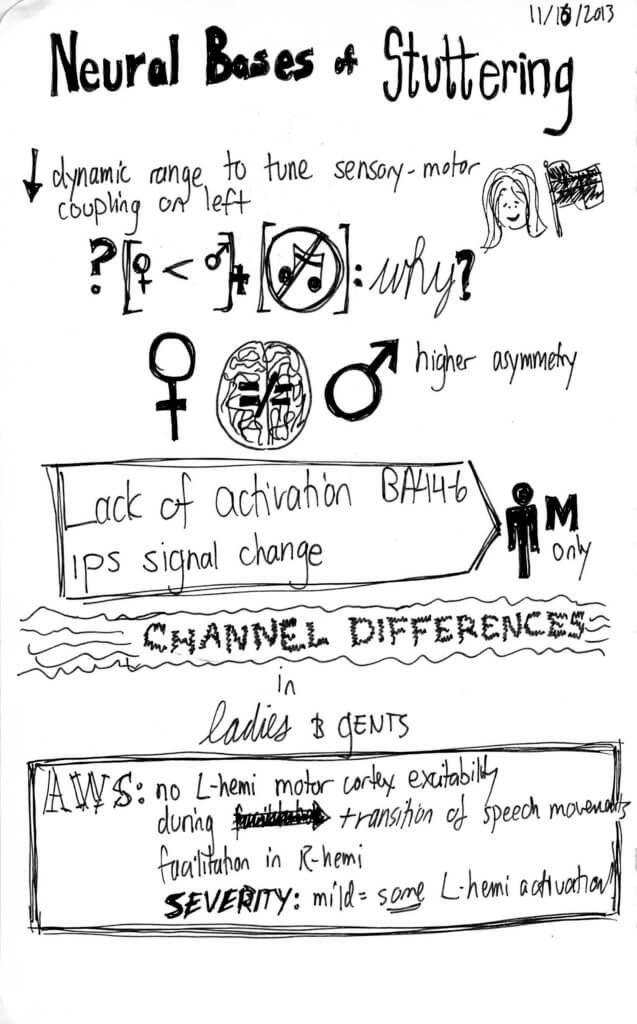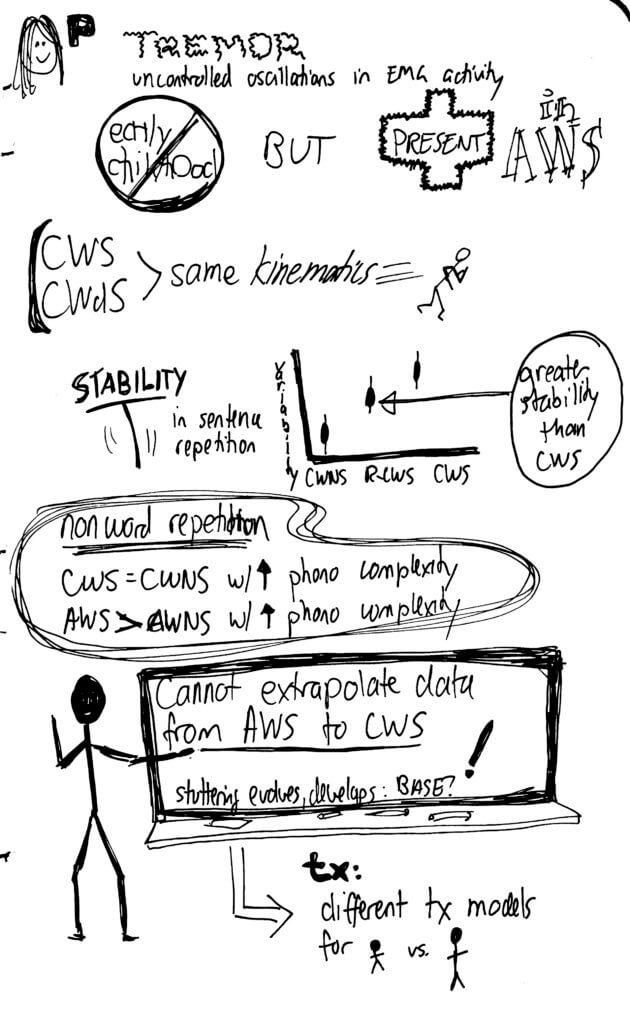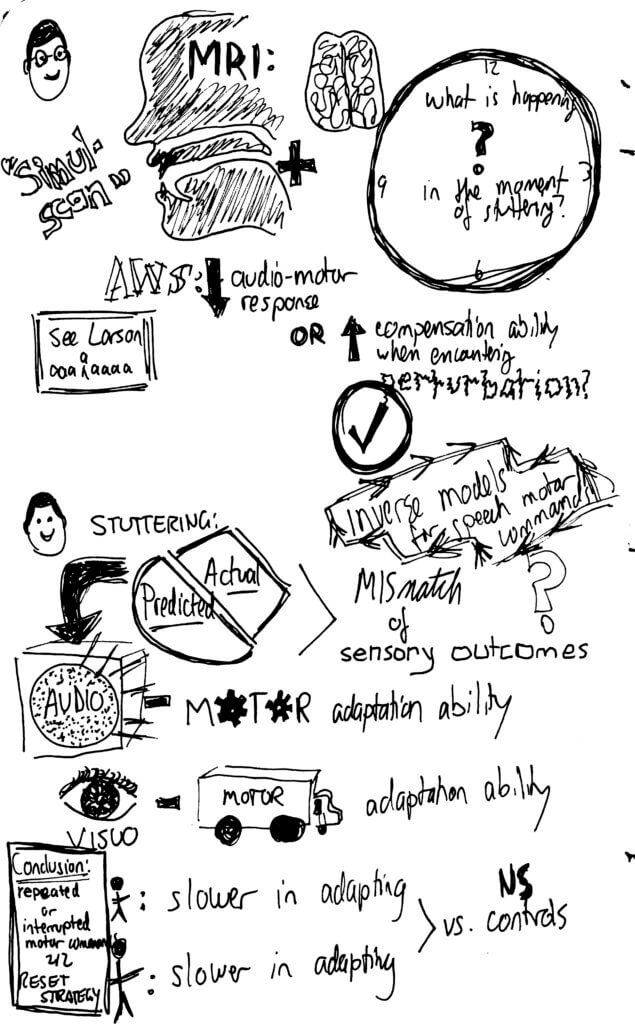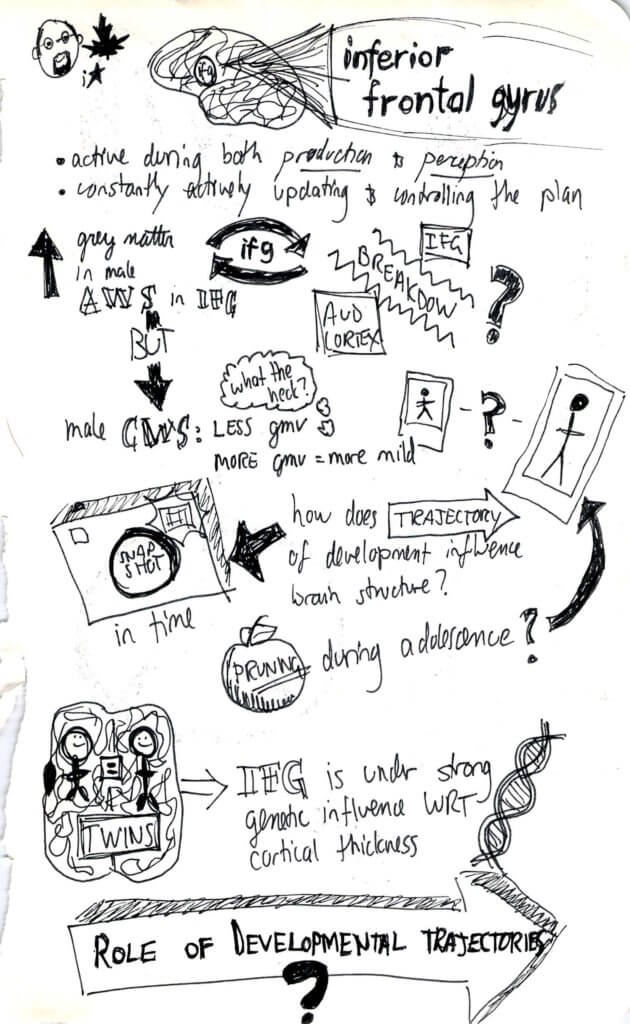 1668: Intensive Voice Treatment of Select Motor Speech Disorders: Beyond Parkinson's Disease with LSVT LOUD
Presented by Mahler, Ramig, Fox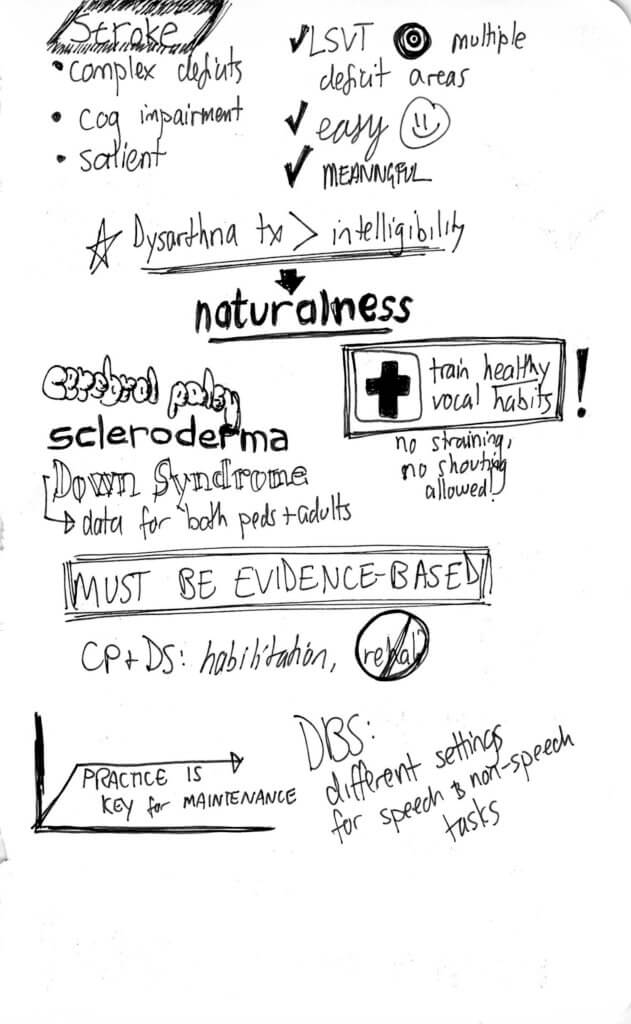 1702: The Role of Resilience in Stuttering Intervention for Children
Presented by Zebrowski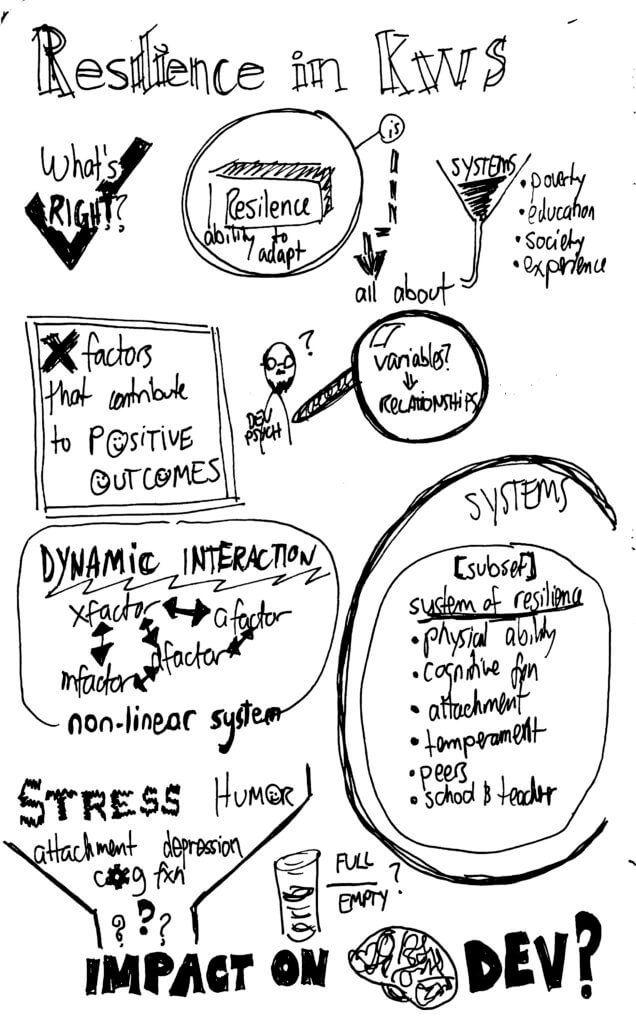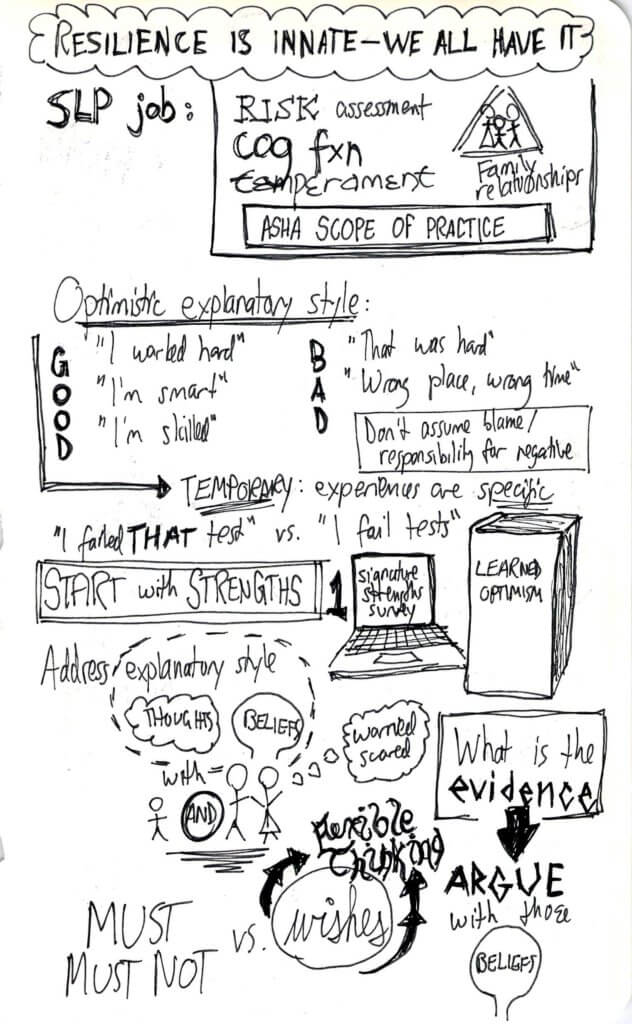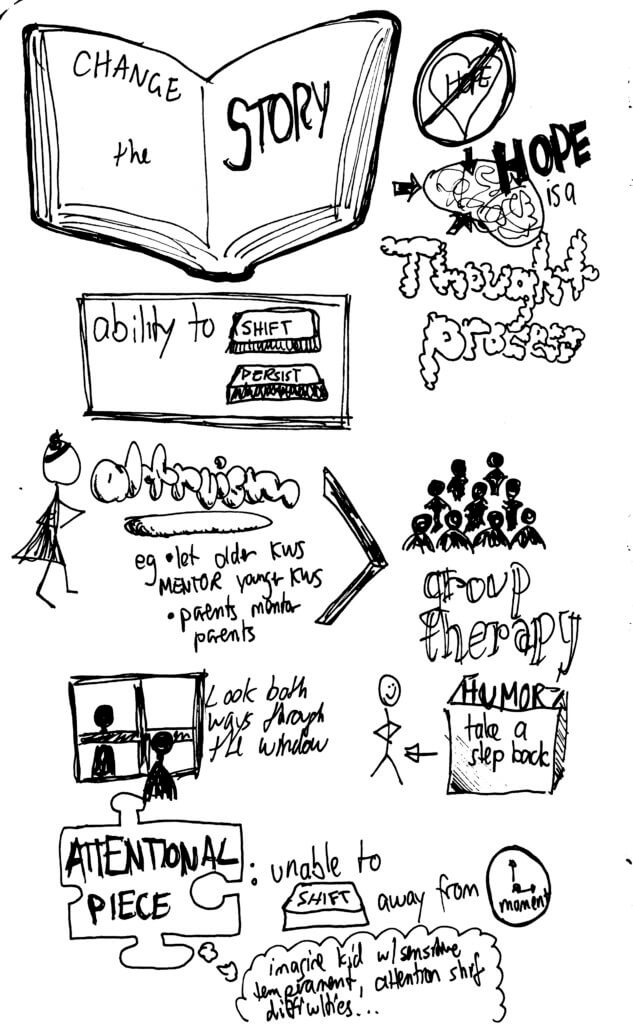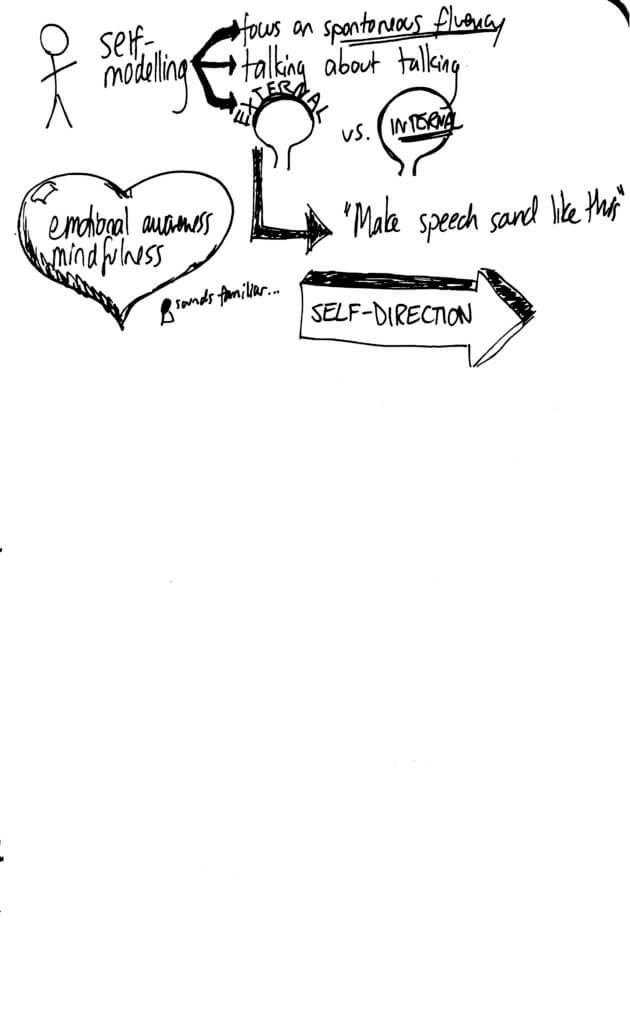 1751: SLP Introduction to Atypical Parkinsonism: PSP CBD MSA
Presented by Purcell Verdun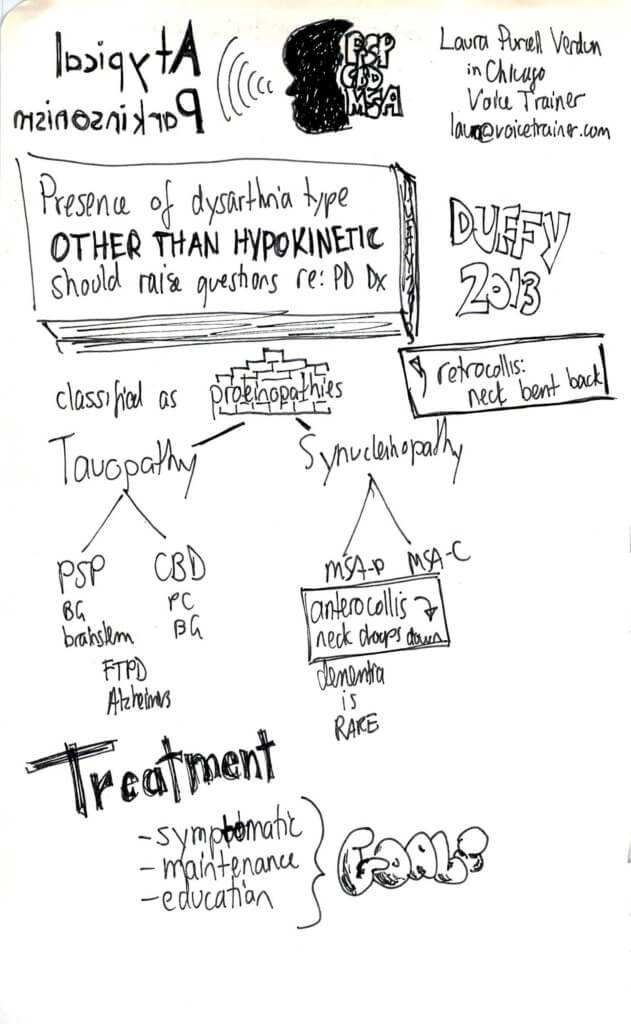 1770: Introduction to the Variable Release Threshold (VRT) Hypothesis of Stuttering
Presented by Brocklehurst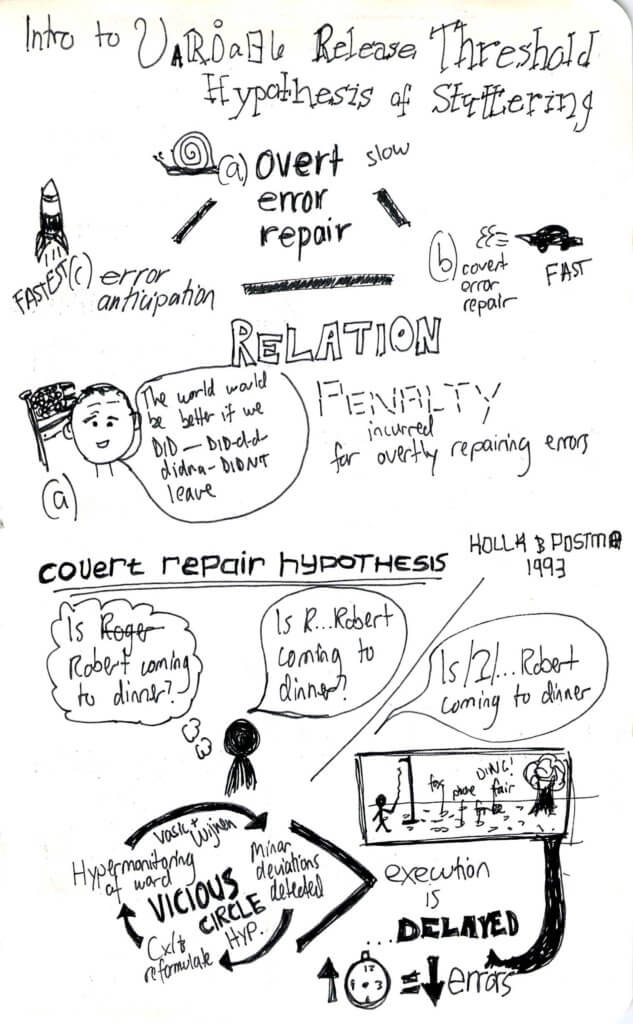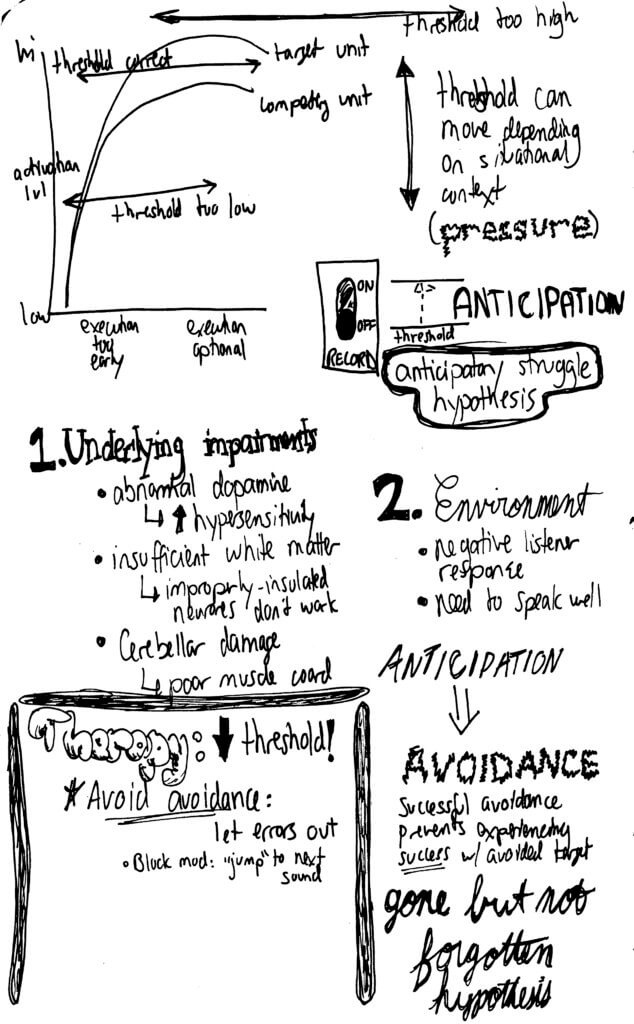 That completes my ASHA 2013 sketchnote experiment. I'm looking forward to my next conference just so I can draw more notes. In the meantime, I'm practicing my brain-sketching skills...